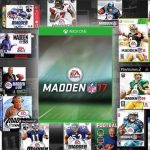 ---
Madden 17: Gameplay and Cover Athlete to be Revealed
Madden NFL 17, the latest addition to the professional football game, was announced by Electronic Arts recently. The game is planned to be launched before the 2016-2017 season, on August 23. Madden NFL 17 will be available for PlayStation 3 and PlayStation 4, Xbox 360 and Xbox One.
The first Madden NFL 17 gameplay trailer will be showcased on May 12. It will start on the 3 PM PST/6 PM EST edition of ESPN's SportsCenter. The cover athlete will be also revealed during the broadcast by EA.
For the very first time (since 2009) EA will not be having a fan vote to decide the cover athlete, Pasta Padre noticed. As EA representative stated, the reason for not having fans voting for Madden NFL 17 cover star is somehow related to the US presidential election. As he explained: "With this election year upon us, we don't want you to lose sleep over another big decision. So, we decided to take the pressure off this year and hand-select someone for the job."
It was also announced that Madden NFL 17 will be first available on Xbox One by EA Access, just like the other EA games. Battlefield 1 will be also first available for subscribers, EA announced.
However, EA hasn't yet provided any information on changes or upgrades to the upcoming Madden NFL 17. Come back later for more information about Madden 17 gameplay, cover athlete and on who will answer questions about the presumed Madden Curse.